Ophthalmic Opticians, On-site Lab with 30 minute service if your lenses are in stock. Huge eye-wear collections Special brands like Philip Starck, Alain Mikli, Gotti, IC Berlin, Mykita, Oliver Peoples, Paul Smith, Lindberg, Silhoutte, Flexon, Ck, Polo Ralph Loren, Prada, Modo, And many more. Contact lens clinic 5 days a week and best prices via our Practice Plan Scheme- please ask in store for more details.
Contact Details
Products & Services
Eye Wear
Stylish, avant-garde, quality frames to suit you We carry an extensive range of quality frames from a broad spectrum of manufacturers.
---
Eye Tests
We offer private, corporate and NHS sight tests to all ages. We also have a children's Clinic which will regularly monitor the health and development of your Child's growing eyes.
---
Eye Care
More and more people of all ages are discovering the freedom of contact lenses. Whether for full time wear or just for sports, gym or going out in the evening, there are now lenses to suit almost everybody.
---
Lenses
See the difference contact lenses can make to your life at Optique 20) 20 Contact lens technology is constantly evolving to offer more and more people an alternative to wearing glasses.
Customer Testimonials
Very nice and helpful staff. Got exactly what I was looking for.
---
I had my eyetest last week as felt something stucked in my eye. The optometrist was outstandingly good. He managed to remove an ingrown eyelash and put my concerns to rest. Professional and friendly service, nice and helpful staff, I will definately go back.
Social Activity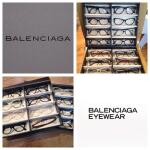 Exciting and super exclusive range of Balenciaga Couture Eyewear at our store in the O2 @Opticians http://t.co/URavN0W6YW
Nearest Businesses